Mountain Dinosaur of BC
What can you discover about dinosaurs and their ancient environments from the Royal BC Museum?
Did you know that ancient BC forests were once home to dinosaurs?
Because so much of this province is mountainous and forested, evidence of dinosaurs in BC is hard to find. But for those who know how and where to look, the story of dinosaurs and their habitat is written in fossils.
Almost 50 years ago, a geologist working on a railroad in northern BC noticed something unusual in the rocks—what turned out to be a mysterious claw. He had discovered one of the first and most complete skeletons of a dinosaur found in BC.
Decades later, an undergraduate student in palaeontology named Victoria Arbour studied the mountain dinosaur of BC bones. Today, both the palaeontologist and the dinosaur—nicknamed "Buster"—are at the Royal BC Museum. Dr. Arbour is now the museum's curator of palaeontology.
Buster is a brand new species of dinosaur, and was given the new scientific name Ferrisaurus sustutensis. It means "The Iron Lizard from the Sustut River", after its discovery along the railway line so long ago. Ferrisaurus was a member of a rare family of dinosaurs called Leptoceratopsidae: hornless, parrot-beaked herbivores closely related to the famous Triceratops. By studying Buster's bones and other fossils from the same region, Dr. Arbour reveals what BC was like during the age of dinosaurs, 67 million years ago.
Meet the mountain dinosaur of BC, the first unique dinosaur species from British Columbia! Follow Dr. Victoria Arbour and other scientists on research expeditions as they search for, analyze and interpret fossils that can tell us about life in BC long before humans.
What do you think BC was like during the age of the dinosaurs?
---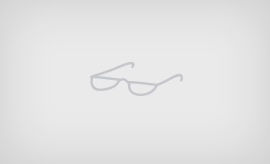 Read
Read about "Buster", a new species of dinosaur that lived in northern BC.
Read
---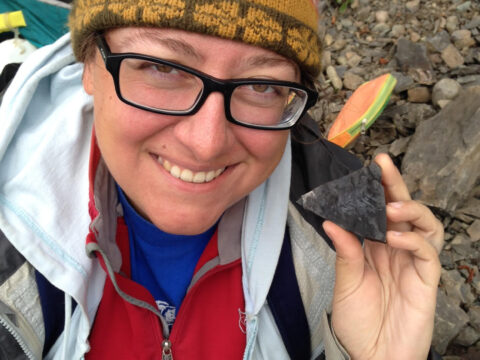 Listen
Listen to curator of palaeontology Dr. Victoria Arbour answer questions about her work in palaeontology and the environment of BC millions of years ago.
Listen
---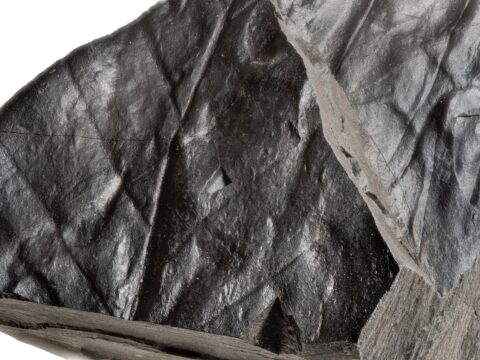 Look
Look closer at images of palaeontological field work and dinosaur fossil discoveries.
Look