Landscapes of Injustice
How can we remember the injustices committed against Japanese Canadians?
In December 1941, the lives of Japanese Canadians here in British Columbia changed forever. The Japanese attack on Pearl Harbor sparked a fear of "enemy aliens" living amongst the public. This compelled the Canadian government to commit injustices against Japanese Canadians, many of whom were born and raised in Canada.
Under the War Measures Act, nearly 22,000 Japanese Canadians living in BC were forced to leave their homes. Many families were heartlessly split up and moved to internment camps in the Kootenays, where they lived in poor conditions. In order to stay together, some families moved to Alberta or Manitoba to work at sugar-beet farms. Others were moved farther east to Prisoner of War camps. As a result of these relocations, Japanese Canadians were forced to leave behind many belongings, such as homes, farms, businesses, boats and other personal items. These were lost or later sold for little value.
When the war ended, Japanese Canadians were initially not allowed to return to the coast. Their choices were to move east of the Rockies or to accept exile to Japan. Many chose to rebuild their lives in Ontario, Quebec or the Prairies. Those who were exiled to Japan faced discrimination there, because they did not understand the language or culture. Everywhere, Japanese Canadians and their descendants continued to face hardship for many years after the war.
This is a story about remembering the past. It is also about imagining a future where people are not discriminated against based on their race. Inspired by the work of the Landscapes of Injustice project, the Royal BC Museum shares stories of loss and hope to bring us closer to that future.
---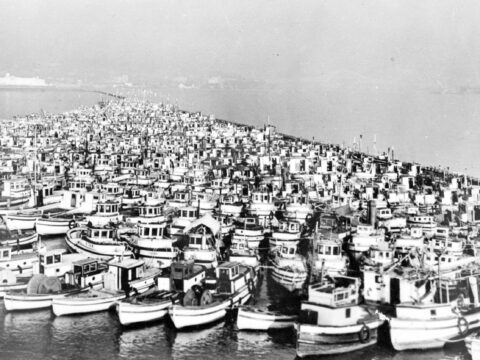 Read
Read about Japanese Canadian fishermen's boats that were confiscated.
Read
---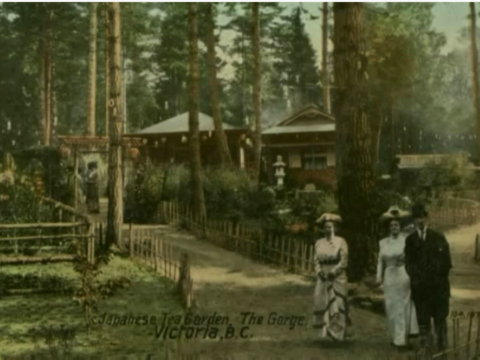 Watch
Watch a video about the Japanese Tea Garden at Esquimalt Gorge Park.
Watch
---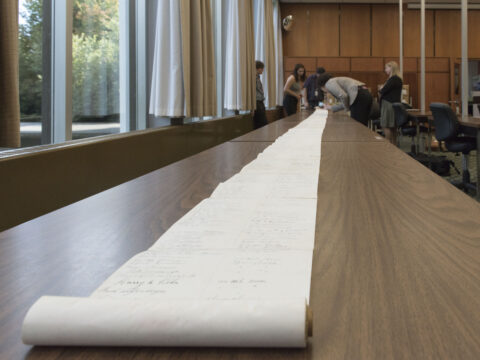 Look
Look closer at a lengthy scroll petition from 1930 which was intended to ban Japanese Canadians and others from owning land or resources in BC.
Look