Acknowledging Past Wrongs
How were Chinese Canadians treated in British Columbia between 1871 and 1947?
In 2014, the Legislative Assembly of British Columbia issued a formal apology for the discrimination against people of Chinese descent in BC. During the apology, Premier Christy Clark stated "we can't undo the actions of the past—but we can acknowledge them, apologize, and learn from them."
It was an important step in moving forward with the hope of reconciliation. But what were these wrongs that were committed against the Chinese community? This pathway looks into the Royal BC Museum and Archives collections to find evidence about how Chinese Canadians were treated in BC between 1871 and 1947.
Legalized discrimination, lower pay, harsh working conditions, disenfranchisement (not being able to vote) and head taxes—these are some of the historic events that can be uncovered through the following collection of artifacts, documents and first-hand accounts.
Chinese Canadians have persevered despite these challenges. Today, Chinese Canadians are recognized as having contributed to the rich and diverse cultures of BC and Canada. Learn more about this on the Early Chinese Canadian Experiences in BC . Although the discrimination against the Chinese Canadian community is a dark time in BC's history, it is important that we recognize these past injustices in the hope that they do not happen again.
"It is a stain on our history, but it is a piece of history we are obliged to remember. Because if you forget your history, you are doomed to repeat it."
– Premier Christy Clark
This resource was developed for the Ministry of International Trade and Responsible for Asia Pacific Strategy and Multiculturalism in partnership with the Legacy Initiatives Advisory Council.

---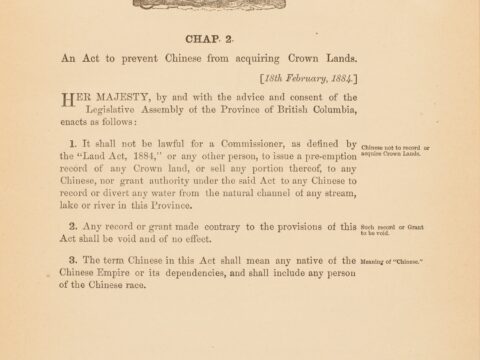 Read
Read through primary source documents relating to discrimination against Chinese Canadians in BC.
Read
---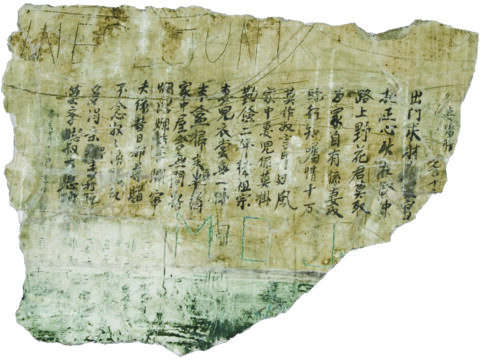 Watch
Geographer Dr. David Lai explores the old Immigration Building in Victoria, BC, before its demolition, and uncovers important pieces of Chinese Canadian history.
Watch
---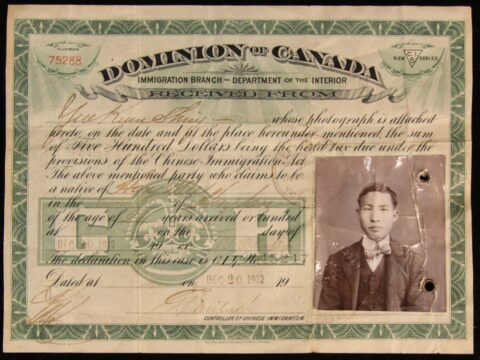 Look
View objects and images from the Royal BC Museum and Archives relating to Historical Wrongs.
Look